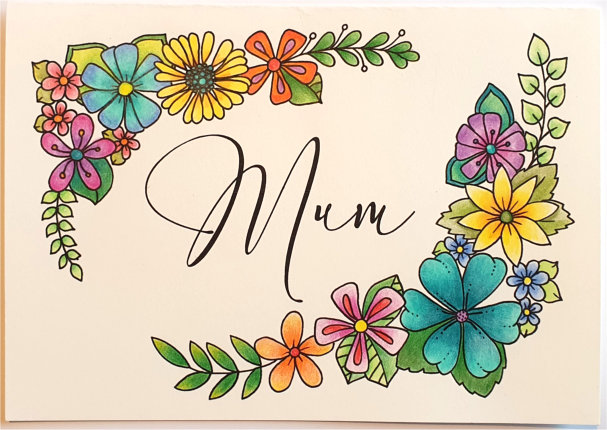 Today I launched a new product, a pack of colour your own cards.
What better time to send a card to someone to let them know you are thinking about them! This isn't just any card this is a card that you'll have spent your time colouring, perhaps adding a little embellishment!
Who wouldn't want to receive such a lovely piece of uplifting mail?
Its a win win you can have a relaxing colouring session let your mind wander and destress and then someone receives your lovely card and message.
The cards are A5 size so not too many tiny details, they are blank inside so that's a whole A4 size space you have on the inside if you have more than just a little message!

The pack is a set of five in a floral theme featuring prints of hand drawn artwork on lovely ivory card with matching peel and seal envelopes.
They are available as a physical pack for £10
or as a print at home PDF for £4.
If you are going for the pack you can use code MUMSRULE for free shipping until 8th March 2021.
You may be looking at the image and saying, but Lucy there are six cards!
Yes there are, for the launch we have a bonus mothers day card in there too.


In my Live Facebook launch I started to colour the Mothers day card, I was using Faber-Castell Colour Ecopencils and here is the finished result.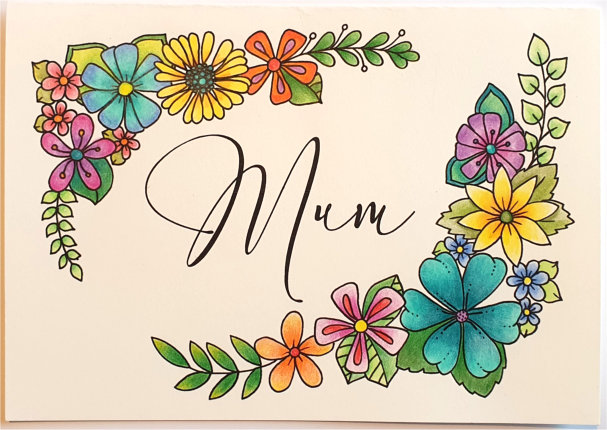 You can view the launch video with some colouring here https://fb.watch/3TDN1ACpiF/
and some speed colouring here, i didn't colour it really fast i increased the speed of the video!
https://fb.watch/3TE-nRq_PT/
I am planning a few more live colouring videos on Facebook in the next week or so, in each I will colour all or part of one of the cards using a different medium. The next one will be on Sunday 28th February at around 11am.