Spooktacular Competition Time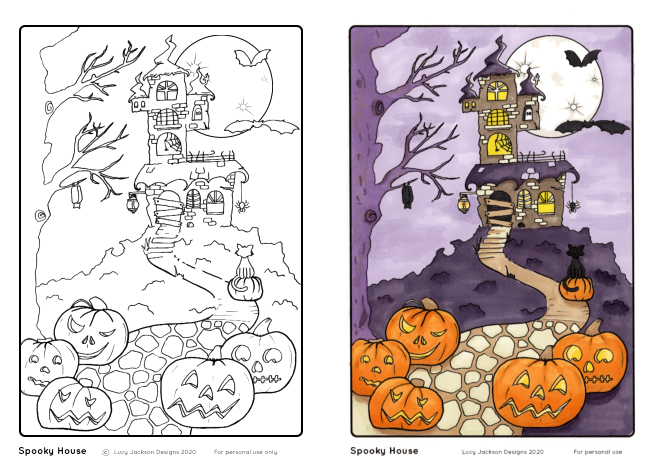 I have been holding on to an extra case of 72 pencils for almost a year and not sure what to do with them.

Why?

I love to draw and colour. If you follow me on Facebook you might have seen some of my drawing and colouring videos.
Last year I treated myself to a 72 set of Castle Art Supplies Premium Soft Touch Coloured Pencils. I love these and have used them in a few of my videos. I'll pop some links in at the end for them. (Not affiliated in any way)

I chose the 72 set in a wallet and when they arrived I started to have a play around with them to see what they could do. As I tried out the colours, as you do when you get a new set of pencils, I noticed that there was one missing, well there was a duplicate, I had two of one shade of purple and one colour missing. I sent an email to the customer services department asking if they had open stock (single pencils) and if they would be able to send me the missing one. The very lovely lady from Castle Art supplies said that they didn't have open stock but very kindly sent me another set of pencils and told me to keep the ones I had.
I have been keeping a hold of these since then, thinking about what to do with them and I think this would be a nice thing to do: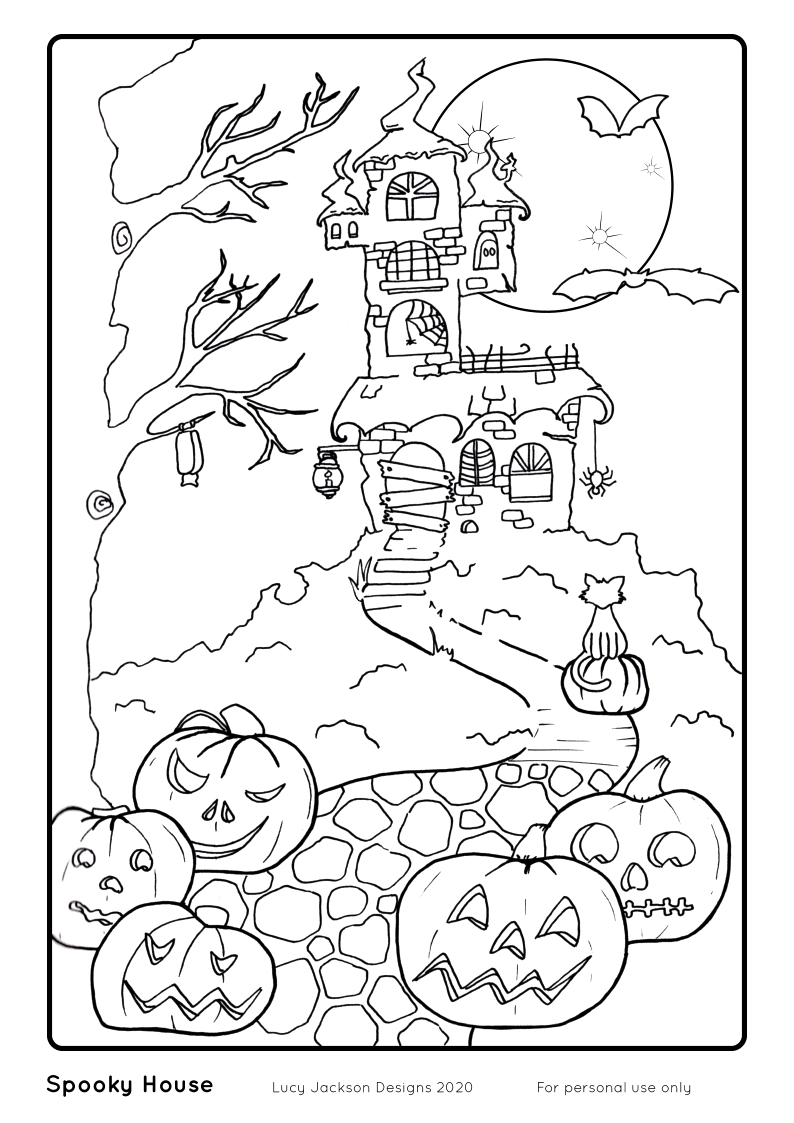 Halloween Colouring sheet
You may have already seen the free Halloween colouring sheet download on the site. I thought it would be a good idea to turn this into a competition.
I'm going to run this over on my Facebook page where I can add them all to an album so that everyone can see each other's fab colourings.
This is open to any age group, adult colourists like me, teens or kids, to any colouring ability or style, whether you like to colour inside the lines or not! Colouring is for everyone and is such a good way to relax and destress, there are so many articles on this. If you haven't coloured in a while or since you were a kid, why not have a go now, you don't need expensive supplies to have a go and any pencils or pens will do.
I have three tips to get you started:

1. It can be daunting to begin with, so if you get the fear, pick one small thing to start, it could be one pumpkin or one roof! Take it from there one little bit at a time.

2. You don't have to do it all at once, the competition is running for a few weeks, you can do a little at a time.

3. Do it your way, there is no right or wrong way to colouring, your way is your right way. Use just three colours or use them all.

I said three tips but I actually have four:

4. Enjoy it. Have fun with it. If you do it all in one go or if you spend a few minutes each day, have fun.
How do you enter?

You can download the Spooky House colouring sheet in the shop section to print at home, it's free.
When you have coloured it, take a photo of it or scan it and send it to me via:
Facebook messenger Lucy Jackson Designs
or via email to spookyhouse@lucyjacksondesigns.co.uk
The entries will all be added to an album on my Facebook page, though you don't have to be on Facebook to enter.
The competition closes on 5th November remember, remember! This gives anyone who wants to do this as a Halloween activity the chance to get them coloured and sent in.
The winner will be drawn on 8th November.

You do have to be in the UK though, due to shipping costs of sending the pencils to the winner.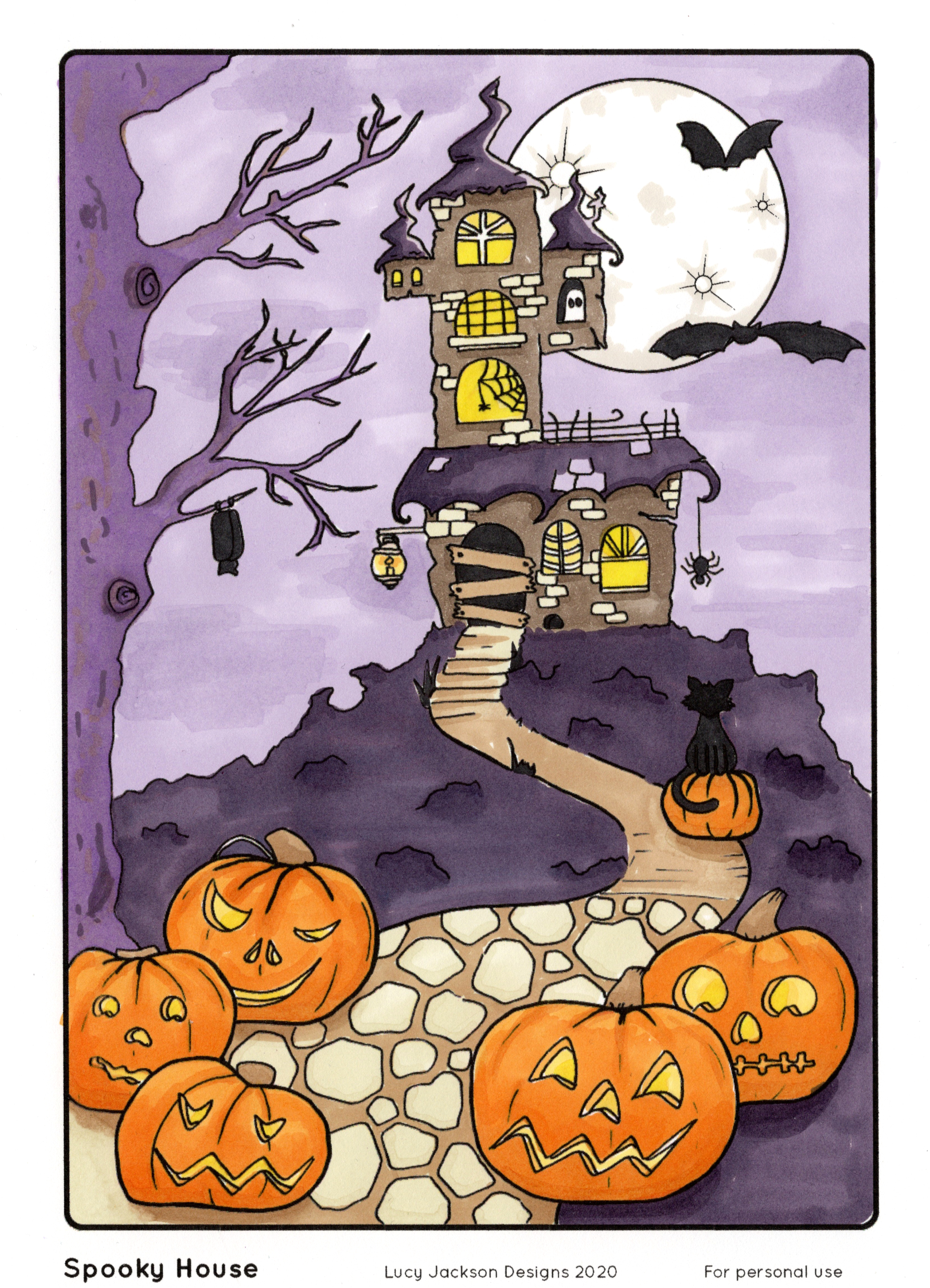 Links
Video of me using these pencils to colour my yellow rose, drawing starts at about 3 mins and colouring starts at 7 mins.
Rose follow up video
These are the pencils up for grabs Castle Arts Premium Soft Touch Coloured Pencils
(this set has 2 38's Purple Lake Deep)