How to wear your Cozy Triangle Scarf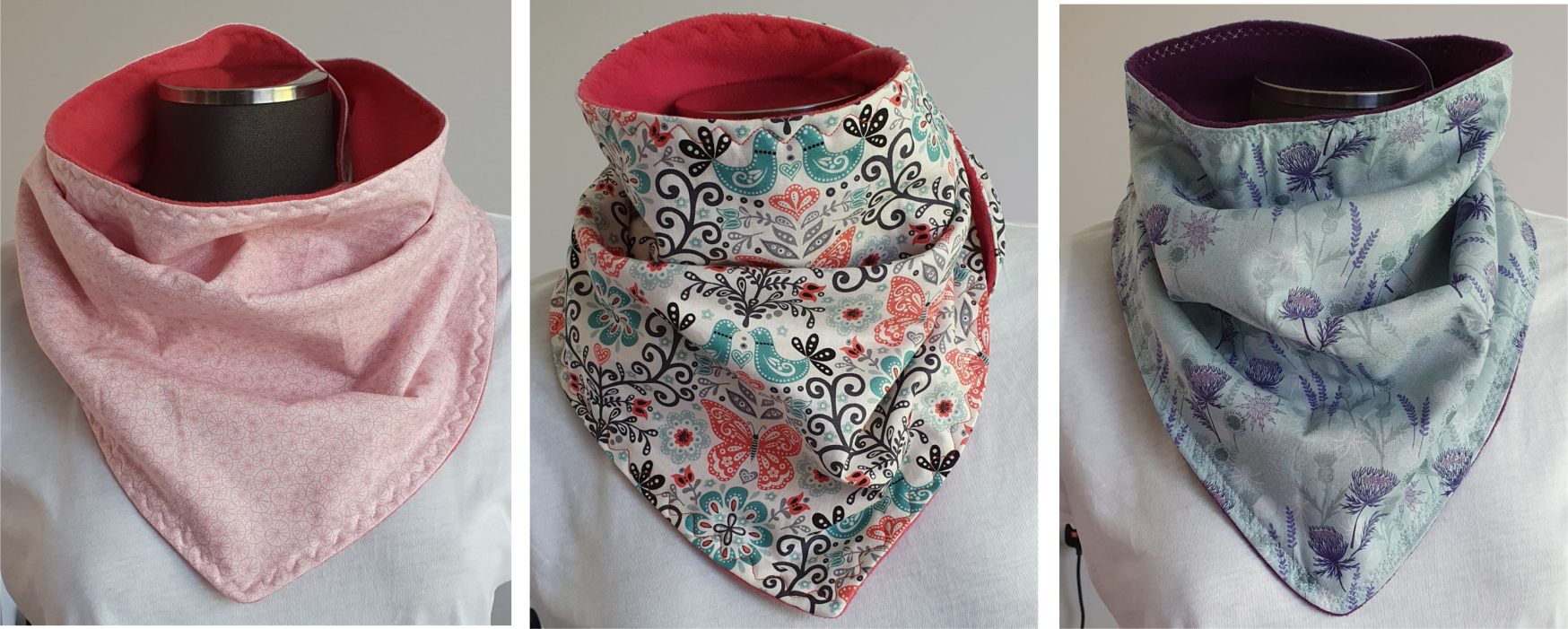 For my First blog post here on the new website I thought I would share with you the video I posted on Facebook today.
So why a video on how to wear a scarf?
This is a scarf with a difference, it is a different shape, it has a fastening to keep it in place and can be worn in two ways depending on how cozy you need it to be.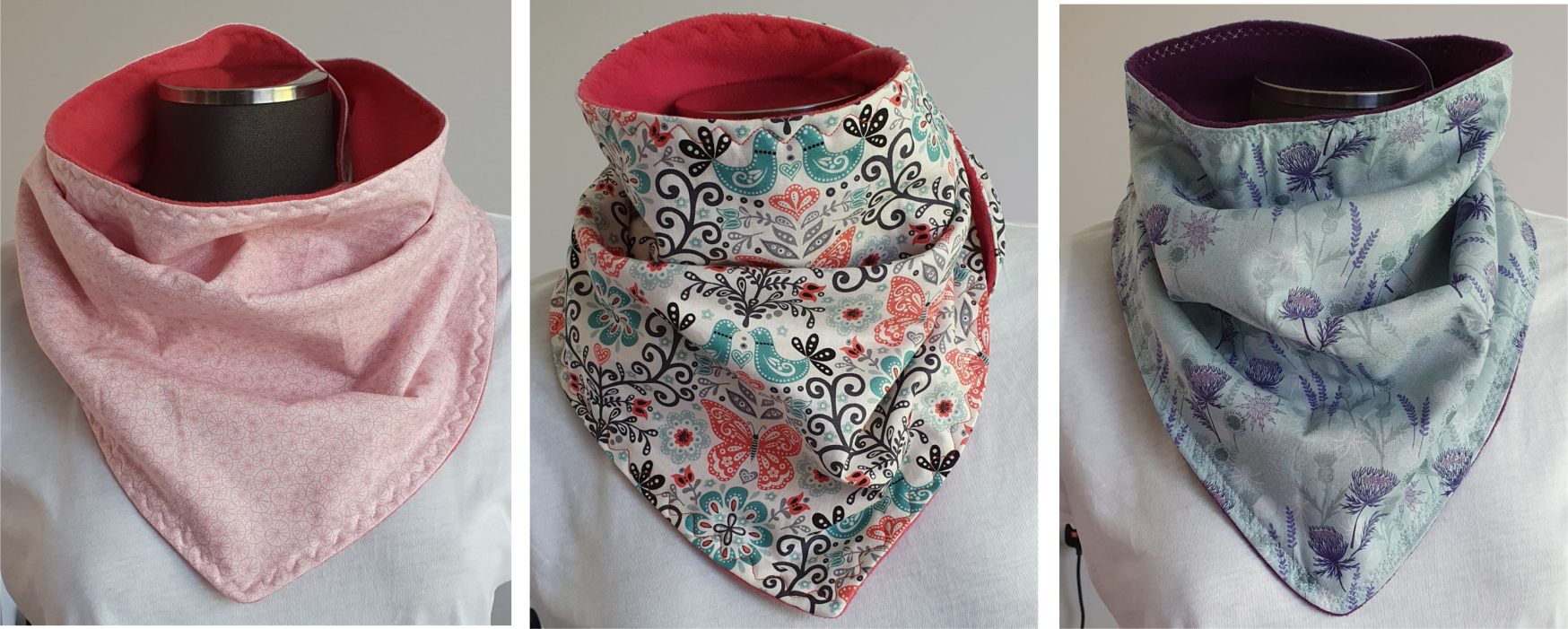 Why is it different?
The bulk of the fabric is at the front, shaped to cover the V shape you have when your coat isn't fully zipped up, it gives you warmth where you need it, covering your neck and chest.
Why the fastening?
The fastening means the wind doesn't catch it and blow it around and it won't slide off.
The little details
The scarf has cotton on the outside and polar fleece on the inside so you get the best of both worlds, gorgeous colour or pattern to match your style and personality and the warm coziness of fleece.
Each scarf has a button stack or cute button to fasten it, this is one of my favourite parts of making these, choosing the buttons. Decisions decisions, something to coordinate or to really stand out?
It takes waaaaay longer than it should, I LOVE buttons and have a huge stash to choose from.
(i think that could be a whole series of blog posts!) 
The other detail is in the top stitching, waves criss crosses and sometimes a little flower or heart thrown in just for fun.
Here is the video